DON'T LET YOUR IMAGINATION LIMIT YOU!!!
Labor-Saving Arm is a new product, giving craftsmen of most trades a helping hand.
STANDARD VERSION
UPGRADED VERSION
FEATURE
Make decoration faster, fast tiling, improve tiling efficiency, save working time.
Net weight 500g, capacity up to 218kg/480lb (Upgraded Version) and 120kg/330lb (Standard Version).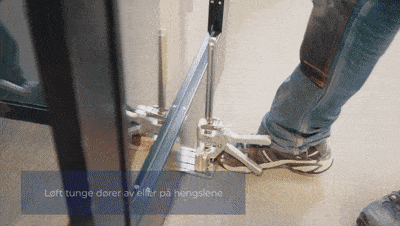 Durable, enhance service life, high strength spring, wear resistance, bear strength, long service life.

Height-free adjustment, precise positioning, 5-115 mm adjustable height, simple operation, one button-down.

Strong and sturdy, durable, load-bearing strengthening design. Stable Base: wide and thick steel base, no overturning, no sliding.
SPECIFICATION
Materials: Hardened stainless steel / aluminum
Weight: 0,4 kg = 1,0 lbs
Types: Standard Version, Upgraded Version
Dimensions:

✔️Upgraded: 10 x 2.75 x 2.36inches, capacity: up to 220 kg = 480 lbs
✔️Standard: 7.48 x 3.15 x 2.36inches, capacity: up to 120 kg = 330 lbs
PACKAGE INCLUDE
GET YOURS NOW!